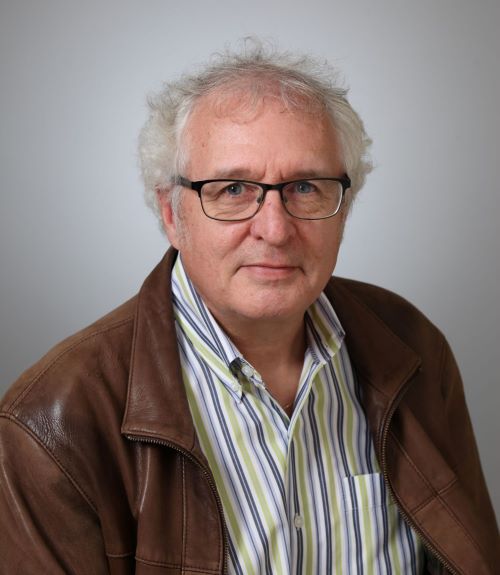 Simon Laflamme a fait des études de philosophie et de sociologie. Il enseigne à l'Université Laurentienne (Sudbury, Ontario) depuis 1984. Il y donne des cours de théorie et de méthode en sociologie et dans le programme de doctorat interdisciplinaire en sciences humaines.
Il est un des fondateurs de la revue Nouvelles Perspectives en sciences sociales.
Ses recherches portent principalement sur diverses questions de la communication, de l'économie et des rapports entre les populations selon qu'elles sont minoritaires ou majoritaires.
Il développe une théorie relationnelle aux niveaux tant macrologique que micrologique. Au niveau macro, il a créé un modèle trialectique qui permet d'étudier simultanément, dans une société donnée, la circulation des biens, des idées et des personnes. Au niveau micro, en mettant l'accent sur la dimension relationnelle de l'humain, il s'est fait critique des analyses phénoménologiques et il a créé, dès 1995, le concept d'émorationalité.
---
Welcome
Simon Laflamme studied philosophy and sociology. He has been teaching at Laurentian University (Sudbury, Ontario) since 1984 where he lectures in theory and methodology in the sociology program and the interdisciplinary Ph.D. in human studies.
He is one of the founders of the journal Nouvelles Perspectives en sciences sociales.
His research focuses on various issues of communication, economics and relationships between populations according to whether they constitute a minority or a majority.
He develops a relational theory at the macrological and micrological levels. At the macro level, he has created a trialectical model by which it is possible to analyze simultaneously, in a given society, the circulation of goods, ideas and people. At the micro level, by focusing on relational dimension of human being, he has been critical of phenomenological approaches and he has created, in 1995, the concept of emorationality.